Reference Services at Russell Sage College Libraries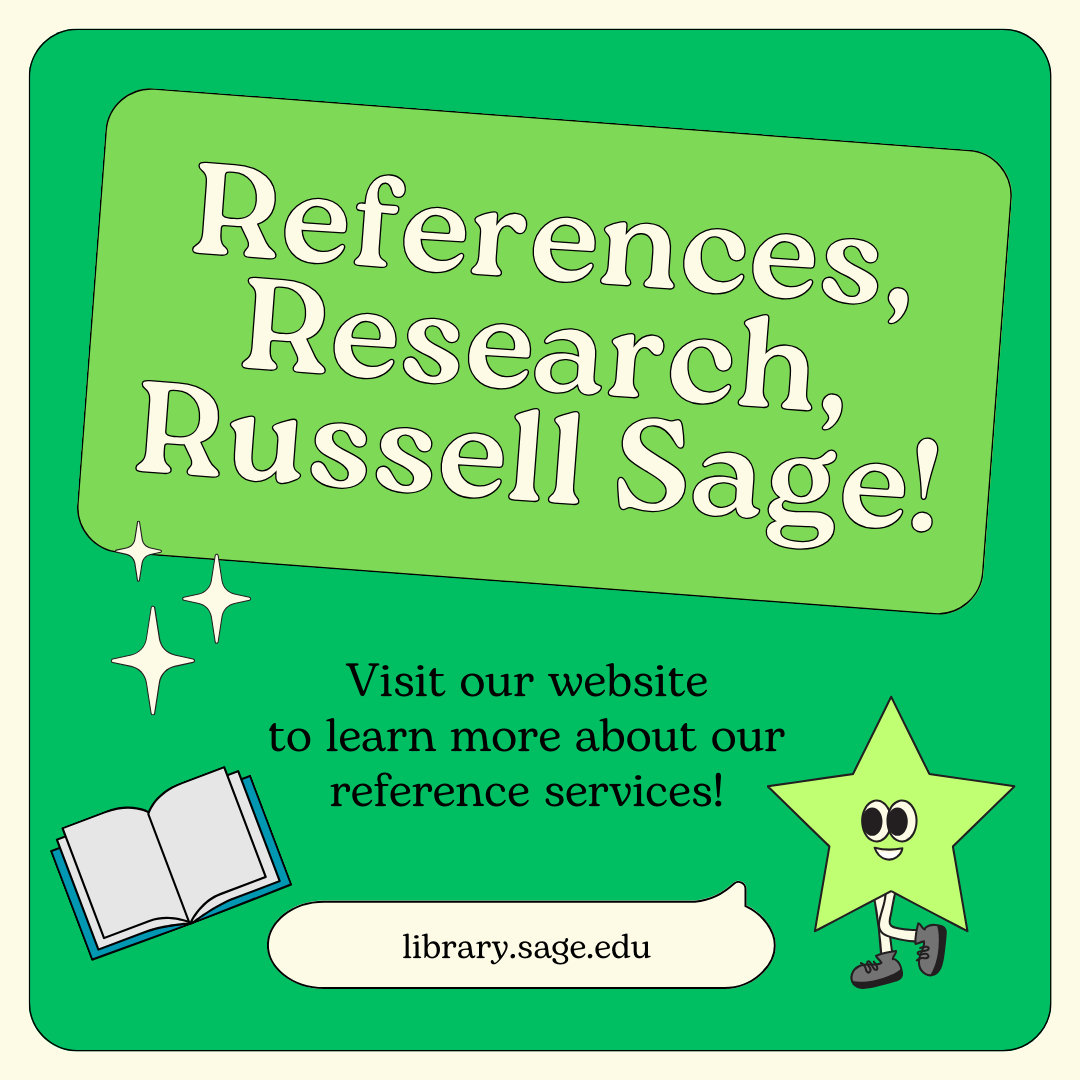 Visit our website to learn more about the reference services at Russell Sage College libraries!
These services include:
24/7 Chat – Ask a librarian questions about research, references, and more! This chat service is available any time, any day.
Research Appointments – Make an appointment with one of our librarians to go over the services we offer and how you can utilize them in your papers, projects, and more! These appointments are available in-person and through Zoom.
Walk-in Research Assistance – Stop by either of our libraries during business hours and get help with your reference questions!
And many more!