THE REV: Accepting Submissions Through Dec. 14th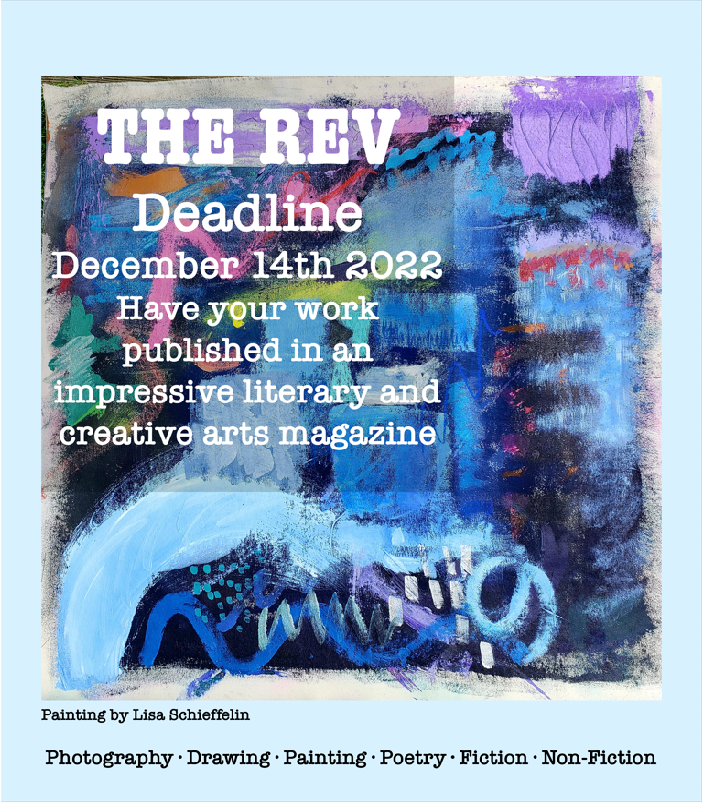 Have your work published in an impressive literary and creative arts magazine. The REV publishes a variety of art forms: Drawing, Painting, Poetry, Fiction, Non-Ficiton. Email your work to Professor Angie Smith at [email protected].
Deadline is Dec. 14th
The REV is published by the Russell Sage College in conjunction with Creativity Unleashed.