The Library is Hiring!!!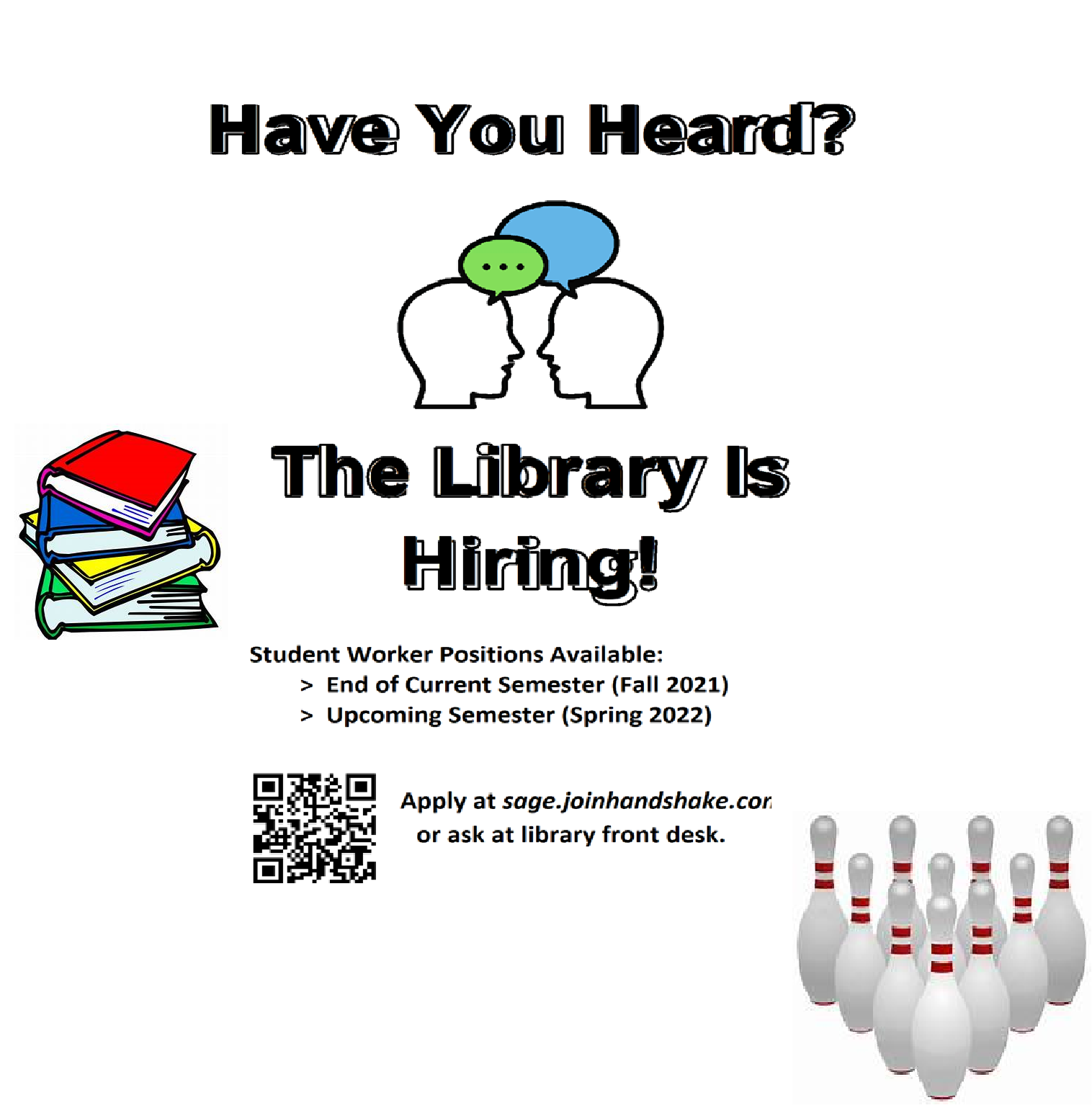 The library is hiring for the end of the Fall semester and for the Spring semester.
Join the library team!!! Discover the historic RSC bowling alley hidden amidst the library stacks.
Apply at sage.joinhandshake.com, ask at the library front desk, or email us at [email protected].