2023 OER Grant Recipients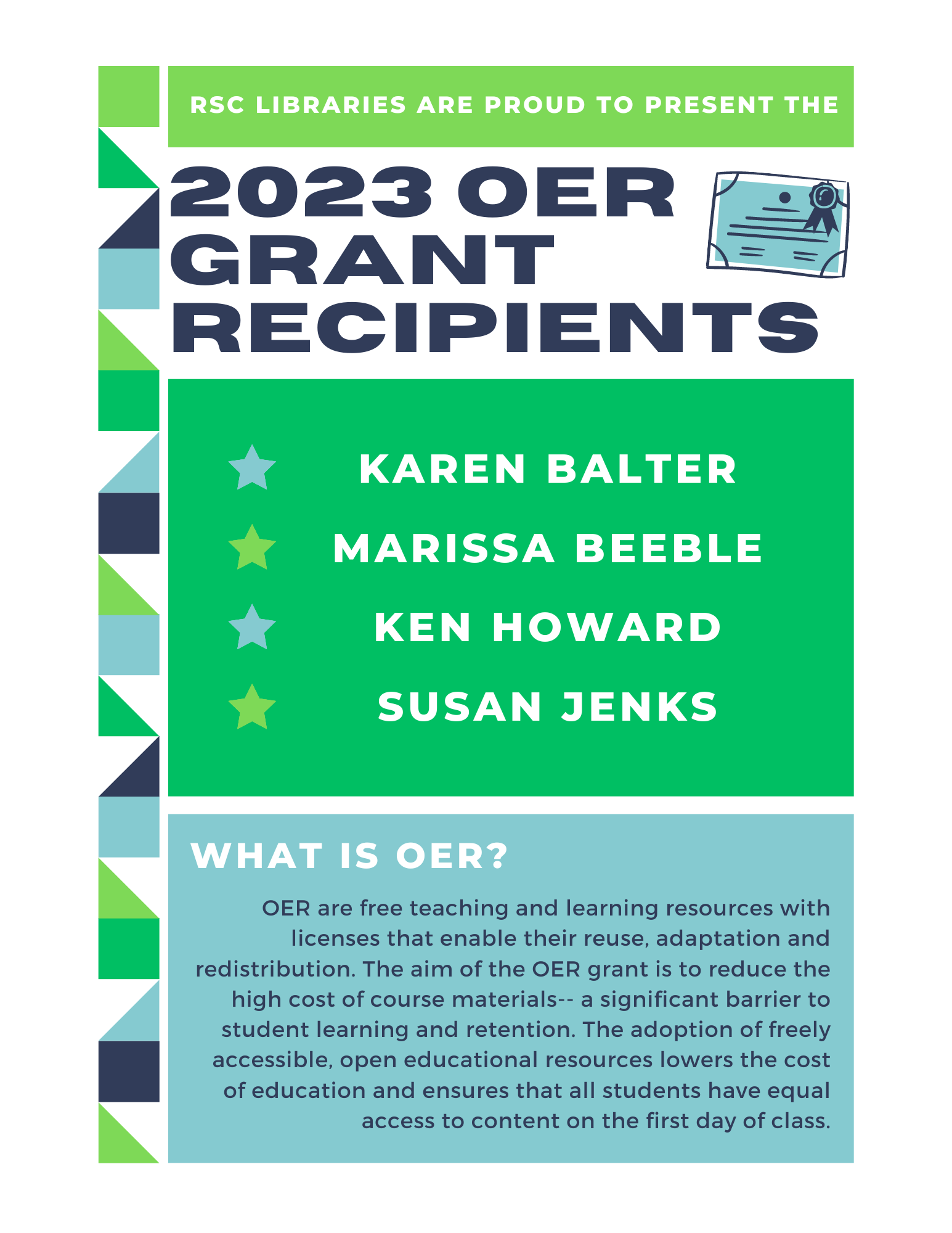 RSC Libraries would like to congratulate the recipients of the 2023 OER Grant!
☆ Karen Balter 
☆ Marisa Beeble 
☆ Ken Howard 
☆ Susan Jenks
OER are free teaching and learning resources with licenses that enable their reuse, adaptation and redistribution. The aim of the OER grant is to reduce the high cost of course materials– a significant barrier to student learning and retention. The adoption of freely accessible, open educational resources lowers the cost of education and ensures that all students have equal access to content on the first day of class.