Visible Body Training Sessions Now Available!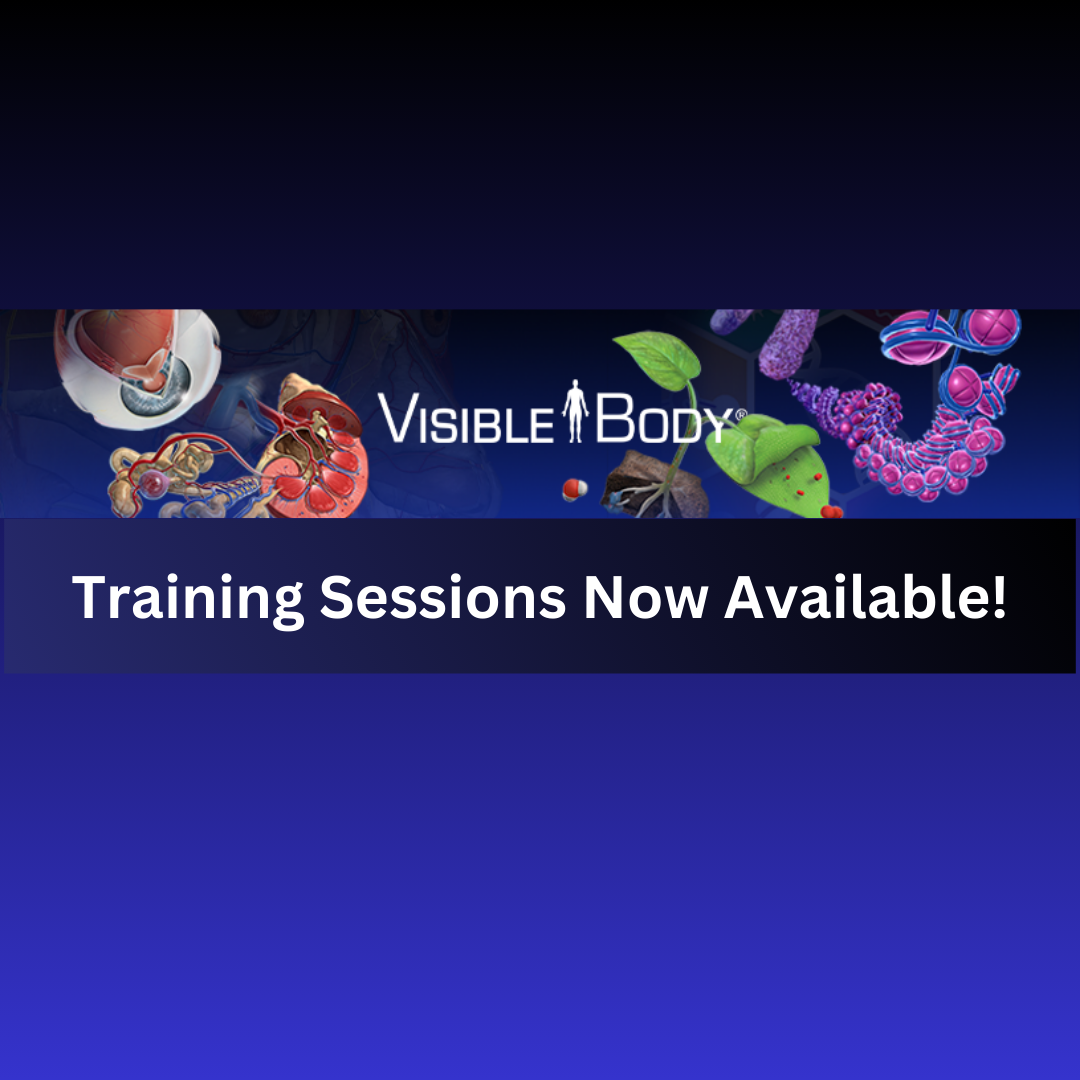 Would you like to learn more about RSC Libraries' new subscription to VB Suite?
There will be a 1-hour Zoom training session led by the publisher, on Monday, Sept. 25th at 12pm. The training will be recorded and shared after the meeting.
If you can't attend the 9/25 training, one-on-one sessions are also available. To register for a VB Suite training, contact Jennifer Anderson: [email protected]
What is Visible Body Suite? This 3D human body reference and study tool illustrates body systems, animations, structures, injuries, and diseases. It includes 3D gross and microanatomy, diagnostic images, along with flashcards, quizzes, dissection functionality – and more! Also included is Visible Biology, a visual guide that immerses students in 3D models and simulations of biological concepts and processes– from virtual animal dissections to units on energy, cells, plants, and genetics.
More information about VB Suite is available here.