A Talk with founder of Black Theatre Troupe of Upstate NY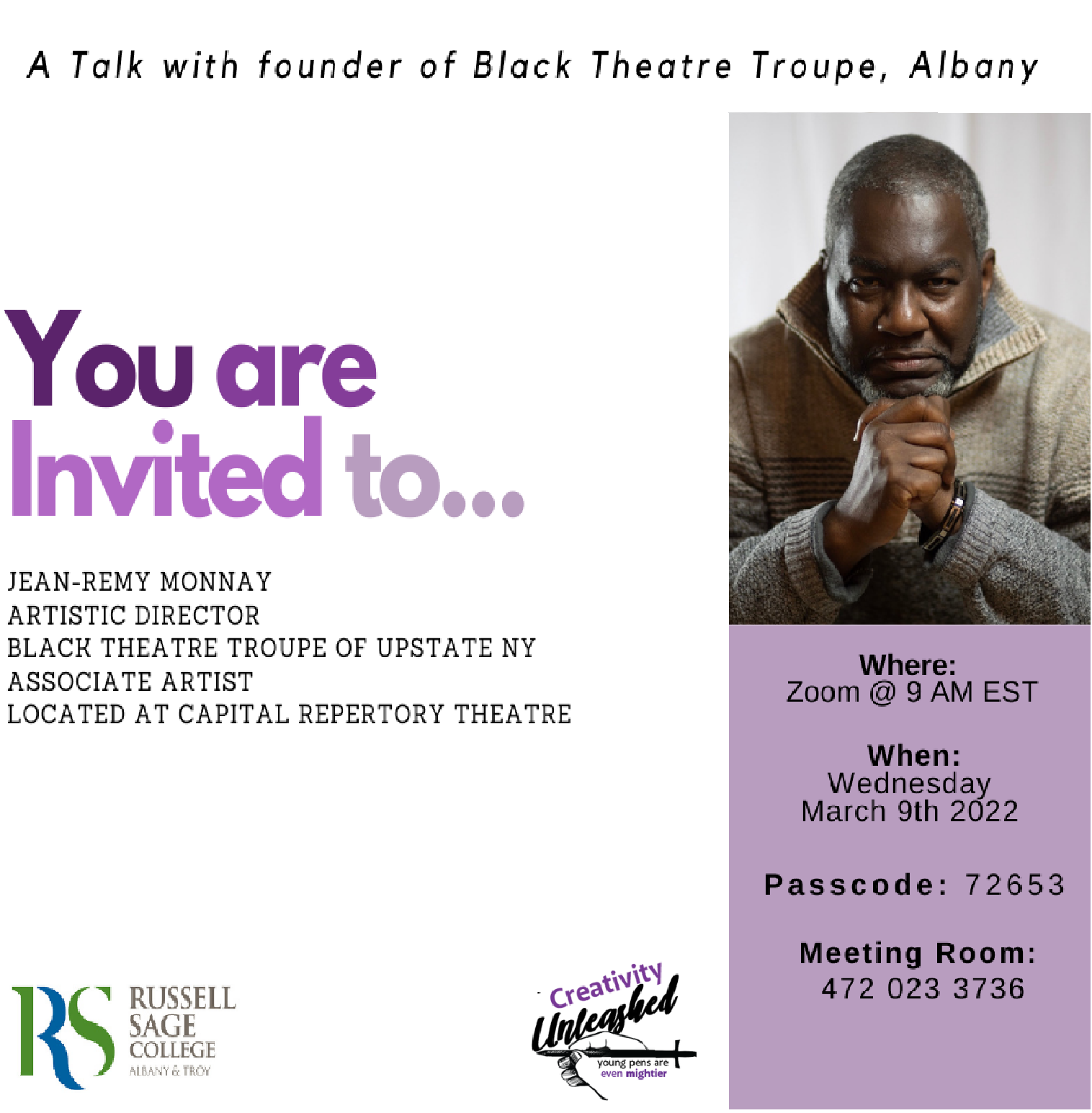 Where: Zoom @ 9 AM EST
When: Wednesday March 9th 2022
Passcode: 72653
Jean-Remy Monnay (Remy) is the Founder and Artistic
Director of The Black TheatreTroupe of Upstate NY,
which promotes performance and theatrical pieces by,
and about, artists of color. In highlighting these works,
Remy hopes to foster greater understanding,
appreciation and participation in the performing arts
within communities of color.

Remy has been active in theatre for many years,
performing Shakespeare and reading poetry in his
native tongues (French/Creole). Since college, he has
been in over 200 plays, films, commercials and a
documentary for the History Channel. Remy has
produced and directed many plays including: Yours For
The Oppressed, Barbecue, Fences, and Harriet Tubman
Visits a Therapist, to name a few. He also supports
aspiring youth in their experience of acting and
performance through coaching.