Publish in THE REV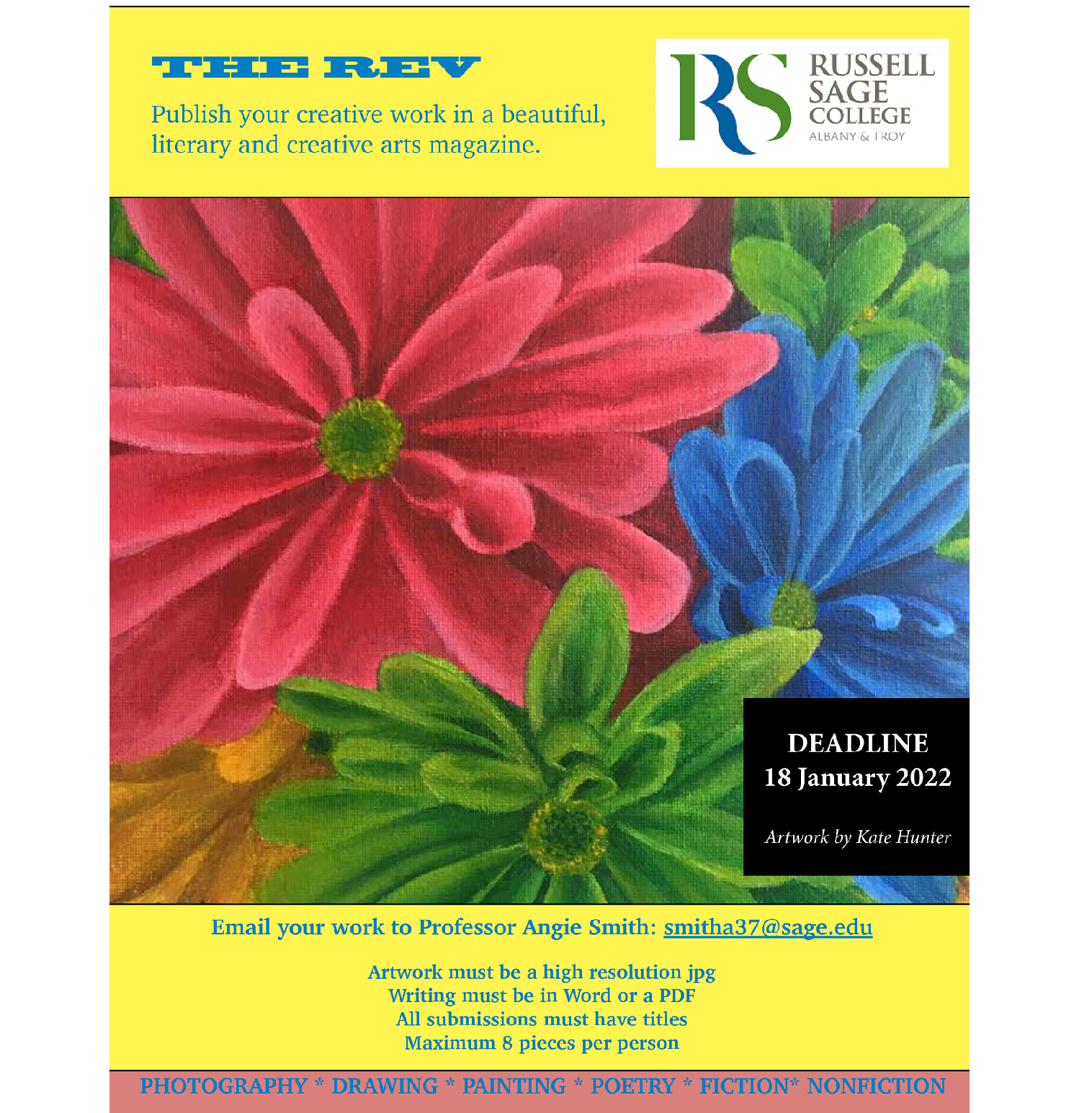 PHOTOGRAPHY * DRAWING * PAINTING * POETRY * FICTION * NONFICTION
Have your work curated for our creative arts and literary magazine by a team from Russell Sage College and CreativityUnleashed – London, UK.
Email your work to Professor Angie Smith: [email protected].
Deadline: January 18, 2022.

Artwork must be a high resolution jpg.
Writing must be a Word or PDF document.
All submissions must have titles.
Maximum 8 pieces per person.